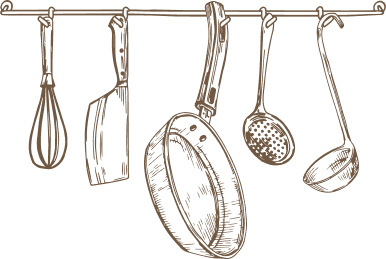 Zloam Wirt
The culinary compass of Ausseerland
Zloam Landlord Jakob Zand and Head Chef Johannes Ganisl welcome you! We make our meals with produce that has been selected with a great deal of care and passion, for the most part from local and regional suppliers, built upon the classic dishes served in Austria inns. Delicious, authentic meals at a fair price and (more than) satisfied guests, that is our maxim, which we do our best to provide each and every day.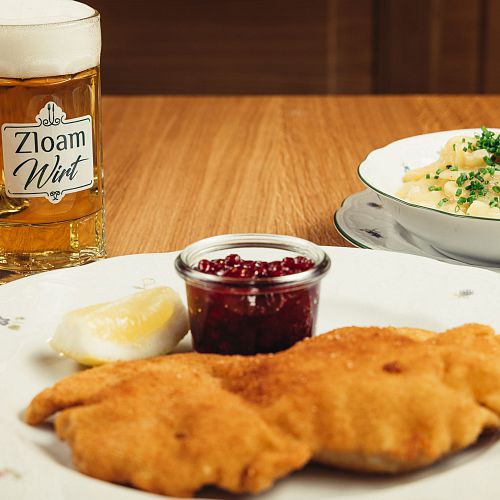 Round the table at the Zloam Wirt
So you get to experience the culinary variety of Ausseerland too, our Head Chef regularly changes the menu. You will come across a new delicious treat each time you visit. On many an evening, the Zloam Wirt becomes a meeting point for local musicians who get the sounds going in the guest room on the accordion, harp etc. Immerse yourself in culinary and musical pleasure and reserve a table for you and your loved ones.
Your inn
The "Zloam Wirt" has 70 indoor seats on 2 floors as well as 80 seats on the terrace.
The cosy and traditional guest room is located on the ground floor. Our gallery and veranda are accessed via staircases and invite you to enjoy a leisurely coffee in the afternoon, or a glass of wine. Also on the 1st floor is the so-called "Trüfüstubn", a room for up to 20 people, which is perfect for small celebrations, Christmas parties and meetings.

By the way, "Trüfün" is an Ausseer word and means something like a 'nice chat, or an exchange between friends'.